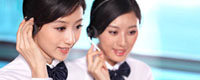 Name: Linda Lee
Tel: +86-15361468590
E-mail: info@gremyep.com
Add: 3rd/F,Xinqiao Industrial Park,Tongfuyu Industrial Zone,Gonghe,Shajing,Baoan District,Shenzhen
Skype: womenshibang@163.com



Product name : Hand Spinner Finger Spinner Gadget

Product No. : GR-HFS12
Details:
Description:
Product Type: Hand Spinners
Color: Purple
Rotating:about 3min
Material:Stainless Steel
Features:
It's fun and interesting.
Ideal size suitable for Adults and kids.
Ideal for fidgety hands, ADD & ADHD sufferers killing time, helps relieve stress.
Easy to carry, small, simple, discrete and fun, also effective for focus and deep thought.
Mini size enough to put in your pocket, have fun anytime.
A ideal choice for Pastime time, helping relieve stress and improving physical and mental health.
Package Included:
1 x Finger Spinner