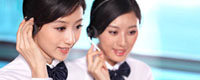 Name: Linda Lee
Tel: +86-15361468590
E-mail: info@gremyep.com
Add: 3rd/F,Xinqiao Industrial Park,Tongfuyu Industrial Zone,Gonghe,Shajing,Baoan District,Shenzhen
Skype: womenshibang@163.com



Product name : GR-HFS43

Product No. : Tri-Fidget Spinner Gadget Spinner Finger
Details:
Specification:
Shell Material: Alloy
Bearing material: Metal
Color: As picture show
Diameter: 10cm/3.94"(appr.)
Features:
1.Suitable for adults and kids aged over 10 years old.
2.Mini enough to put in your pocket, have fun anytime.
3.mooth, fast and constant long-time spinning.
4.It can help to relieve stress and improve physical and mental health.
5.It also can help people quit smoking, ADHD, obsessive-compulsive disorder, anxiety, post-traumatic stress disorder, insomnia or meditation.
How to use:
Hold spinner in one finger and use the other hand to spin it rapidly using small continuous strikes to keep it spinning indefinitely with practice spinners can be spun using one hand only using the fingers of one hand to stop and start spinning.
Package included:
1 X Hand Spinner