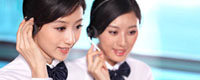 Name: Linda Lee
Tel: +86-15361468590
E-mail: info@gremyep.com
Add: 3rd/F,Xinqiao Industrial Park,Tongfuyu Industrial Zone,Gonghe,Shajing,Baoan District,Shenzhen
Skype: womenshibang@163.com



Products
>
Promotion Gift Products
>
> 7 dans 1 Combo USB 3.1 Type C Hub avec 4k h d m i 3 Ports USB 3.0 Hub TF/ SD Lecteur de Carte Type C PD De Charge Adaptor
Product name : 7 dans 1 Combo USB 3.1 Type C Hub avec 4k h d m i 3 Ports USB 3.0 Hub TF/ SD Lecteur de Carte Type C PD De Charge Adaptor

Product No. : GR-UH013
Details:
Product features:
It is suitable for Apple MacBook 12 ', macbook 13 inch 15 inch, Google color pixel, Samsung tabpro s and other compatible devices.
Excellent adapter expansion, including multiple devices / accessories such as mouse, portable hard disk, USB, memory card and camera.
Additional "USB 3.0 port support up to 5 Gbps transfer rate (compatible with USB2.0) and 2 SD and microSD TF Card skateboards.
Responsible for various map types: TF, SD, SDHC, SDHC, sdhc-i, SDXC, SDXC, uhs-i, micro SD, microsdhc-i, micosdxc, micosdxc, uhs-i
Five OS XP, windows 10.8, windows 10.9
Six Working temperature: 0-40 ℃, storage temperature: 0-55 ℃,
Page: 1 You can also connect the charging cable and the original charging wall to the usb-c port to charge your laptop.
Page: 1 Size: about 100 * 43 * 11mm
Specifications:
Equipment: aluminum alloy, ABS and PC
Color: grey
Interface:USB 3.0 - C connector
Type C port:HDMI port output
Card gap:The gap of TF Card
Video resolution ("HD export": up to 4 K UHD ("3840x2160 @ 30 Hz") or 2K / / / 1080 P / / / 720 P / / / 480 P / / / 360 P)
Five Data transfer rate: no more than 5
Six USB power bus
Usb-c compatible devices ("including but not limited to the following devices")
For MacBook (- 12 inch)
For macbook pro (- 13 Inch & 15 inch)
Google Chrome Book pixels (12.85 inches)
For 13 9350(
To associate Yoga
Write for Huawei (- 12 inch)
For Microsoft lumia 950 ((5.2 inches / lumia 950xl) (5.7 inches)
Required configuration: usb-c device compatible with windows 10 / / 8 / / 7 / / XP / / 2000, MacOS X 10.0 or above operating system
Compatible memory card types: SD card and TF Card (excluding memory card)